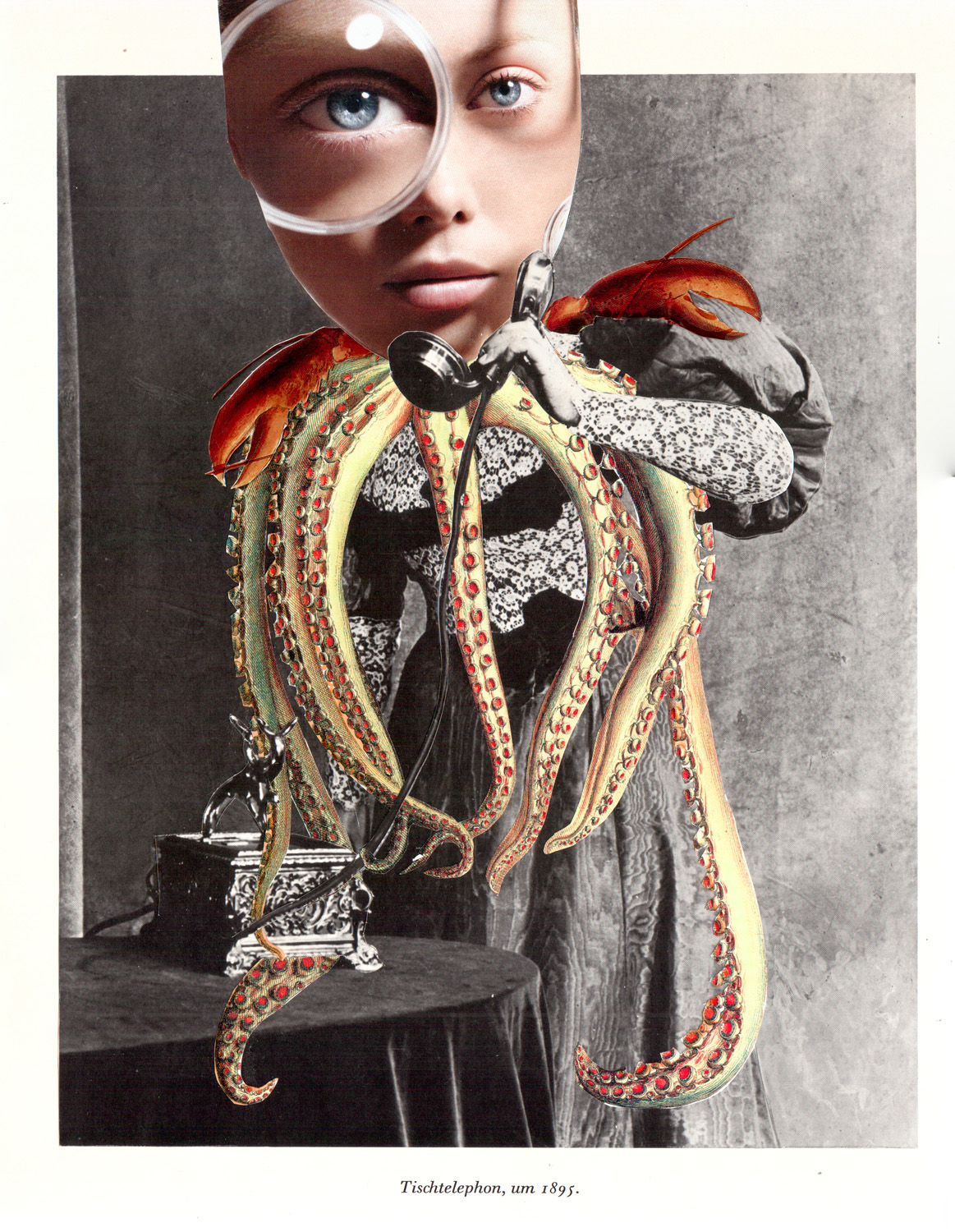 Collage 2017 – 29,5 x 23 cm
"Usually she wears her pets"
My entry for The Kollage Kit´s theme of the week: Pets
The Kollage Kit is a collaborative traditional cut and paste collage blog with a weekly set theme, running by Michael Leigh. I´m taking part since January 2013.
Mein Beitrag für  The Kollage Kits Thema der Woche: Haustiere
The Kollage Kit ist ein Kollaboration-Collage-Blog von Michael Leigh für traditionelle "Schneiden-und-Kleben"-Collagen – also analog, aus Papier – mit einem wöchentlichen Thema. Ich mache seit Januar 2013 mit.