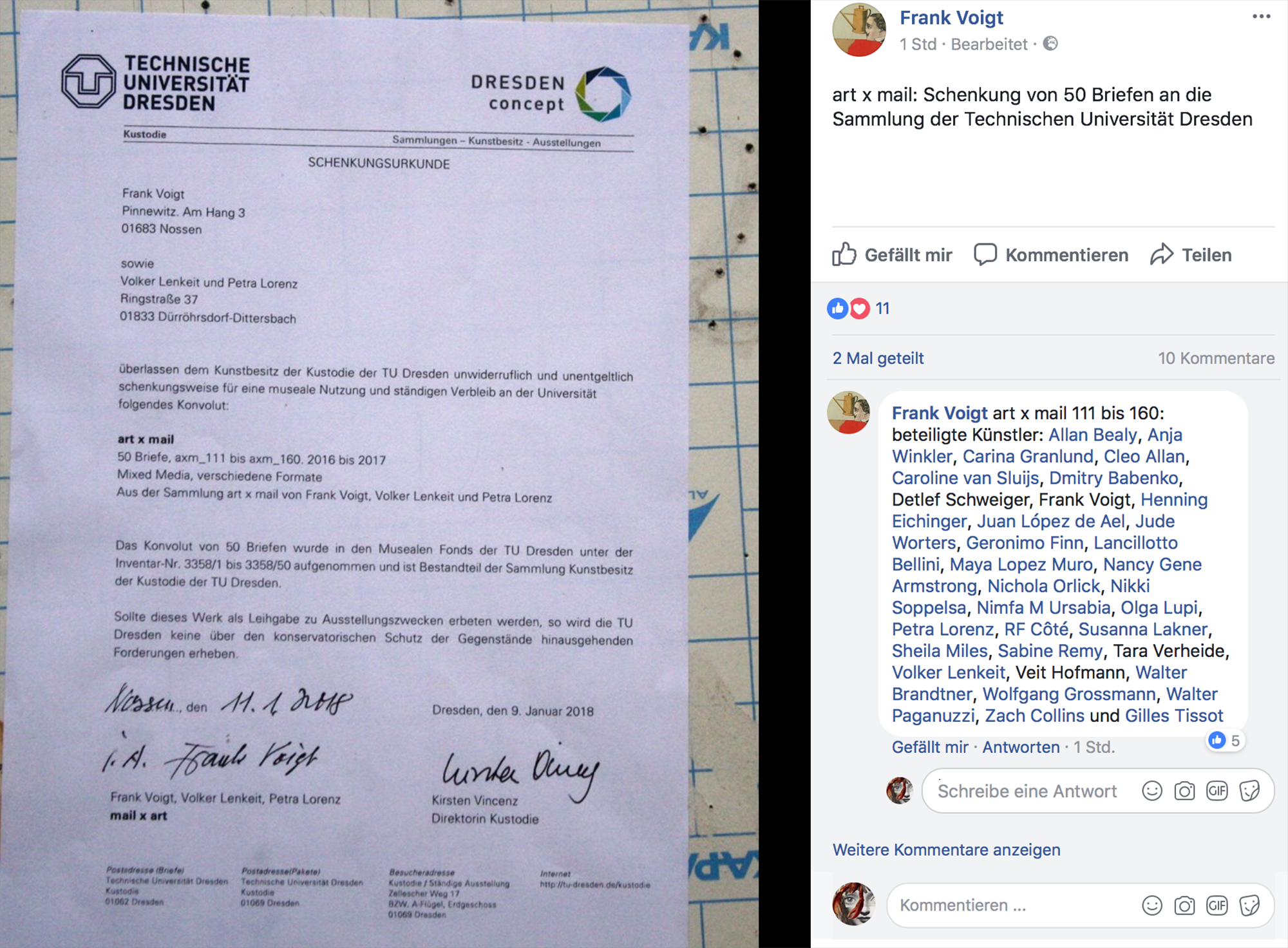 I am very pleased to be part of this endowment which ART X MAIL, running by Frank Voigt, Petra Lorenz and Volker Lenkeit, made to the University of Technology Dresden.
"Art x mail is an international mail art project. This project is regulary open for professional artists over the world who are interested in exchanging ideas, in mutual inspiration and interested in artistic cooperation / collaboration.
More than 150 large-scale letters from over 40 artists exist yet.
A selection is already present as donation in the collection of the "Neue Sächsische Galerie" in Chemnitz. and now from 28 artists 50 art x mail art works as a donation to the Museum für Kommunikation Frankfurt/Main. art x mail would like to thank the Director of the Custody Kirsten Vincenz and special thanks to the Custodian Gwendolin Kremer who made it possible of the ALTANAGalerie TU Dresden: Donation of 50 letters to the Art Collection of the Dresden University of Technology. Special Thanks to Frank Voigt who made the contact to the Custodian Gwendolin Kremer." (Source)
Es freut mich sehr, Teil der Schenkung von ART X MAIL, von Frank Voigt, Petra Lorenz and Volker Lenkeit, an die Technische Universität Dresden zu sein.