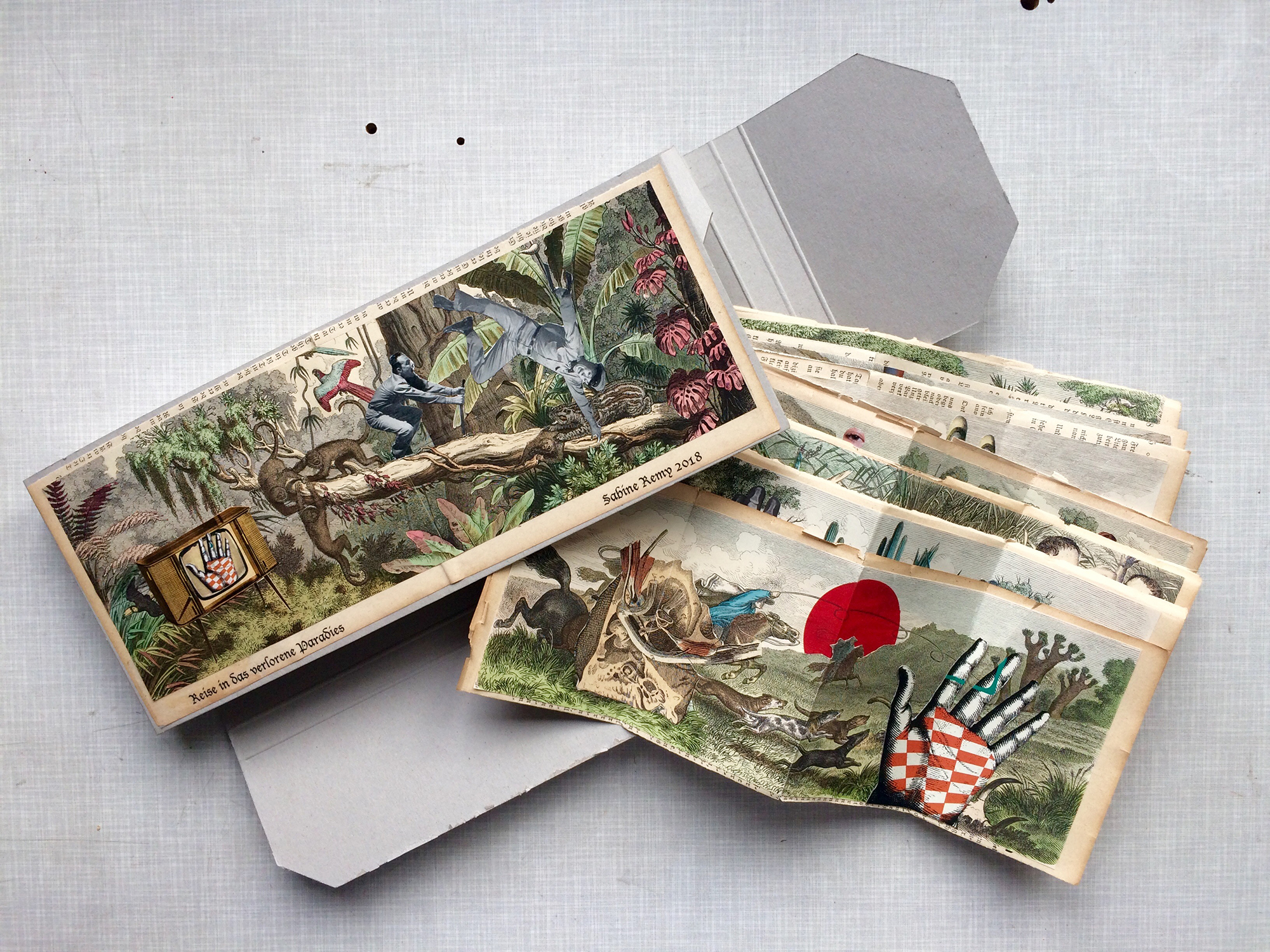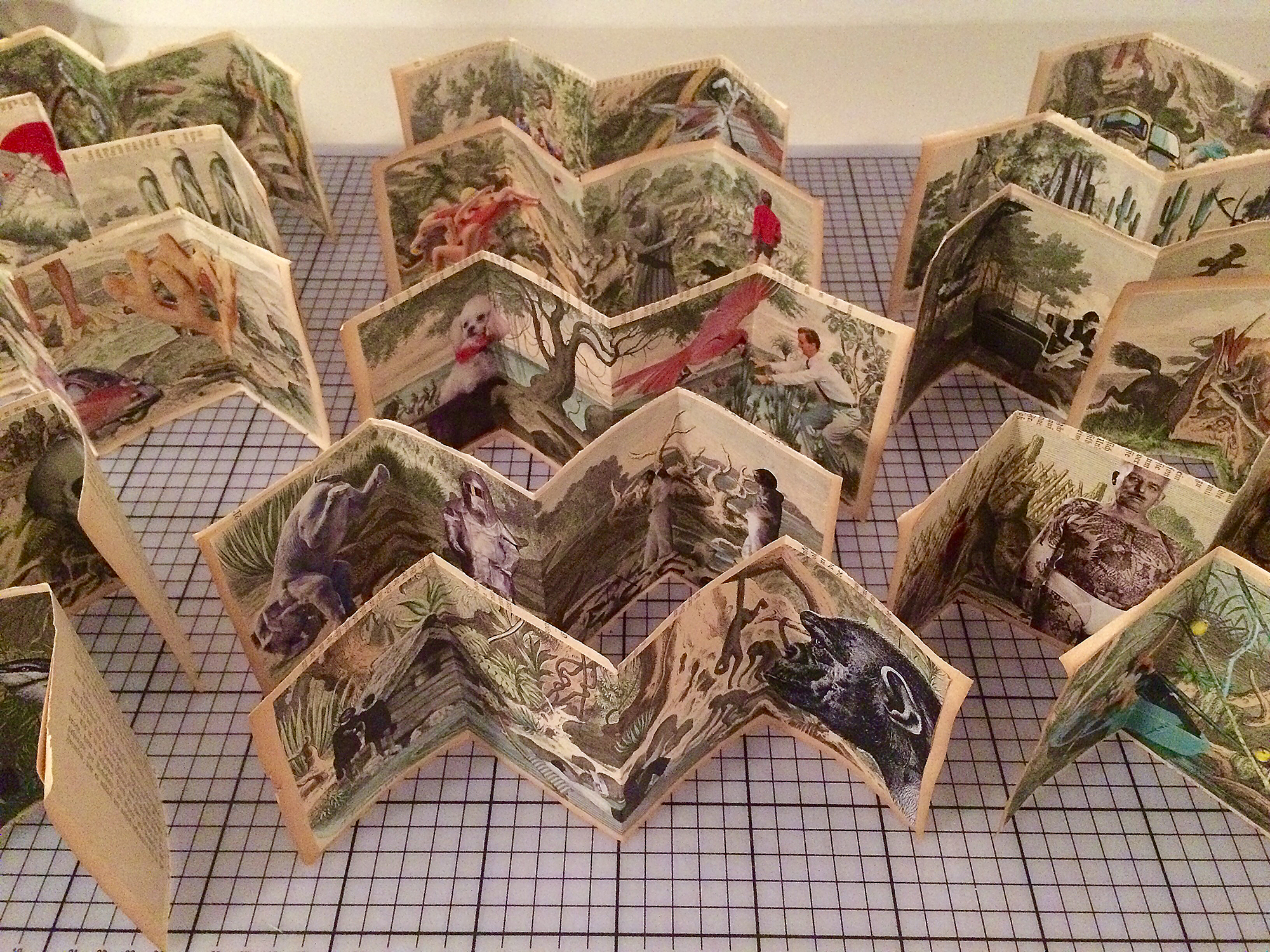 "Reise in das verlorene Paradies – Story Board"
16 Collagen a 11,3 x 30,8 cm mit Schachtel
Die einzelnen Szenen können individuell kombiniert werden,
wodurch immer eine andere Reise entsteht.
Die Hauptmaterialen sind über 100 Jahre alt –
ein Buch von 1875 sowie ein Buch von 1903.
"Journey into the lost paradise – Story Board"
16 Collages a 11,3 x 30,8 cm with box
By combining the single scenes into an individuell order you create your own journey.
The main original materials are more than 100 years old –
one book is from 1875, the other form 1903.