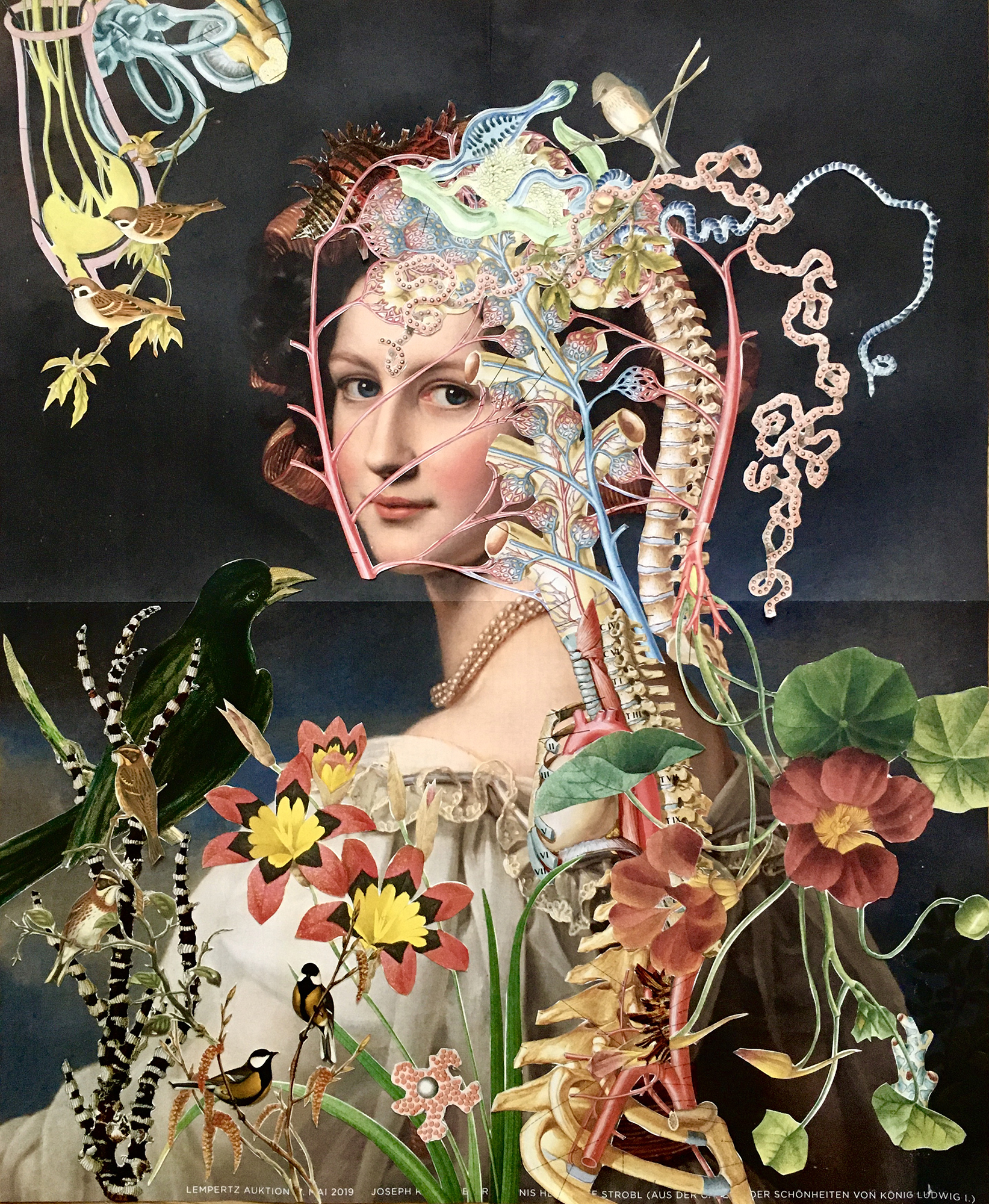 Nymphe / Nymph (1) – 2020
47 x 39 cm /18,5 x 15,5 inches
Möge dieser wohltätige Naturgeist uns allen
ein gesundes und glückliches Jahr 2021 bescheren!
Das Ausgangsmaterial ist ein Poster, das ich in einem der Auktionskataloge entdeckt habe, die ich von einem Antiquar meines Vertrauens geschenkt bekam (Heinrich Heine Antiquariat). Hierauf ist das "Bildnis Henriette Strobl" von Joseph Karl Stieler aus der "Galerie der Schönheiten von König Ludwig I." abgebildet.
(unbezahlte Werbung)
noch einige wenige Detailaufnahmen:

May this benevolent spirit of nature bring us all a healthy and happy year 2021!
The source material is a poster, which I discovered in one of the auction catalogs, which I got as a gift from an antiquarian of my confidence (Heinrich Heine Antiquariat). On it is the "Portrait of Henriette Strobl" by Joseph Karl Stieler from the "Gallery of Beauties of King Ludwig I".
(unpaid advertisement)