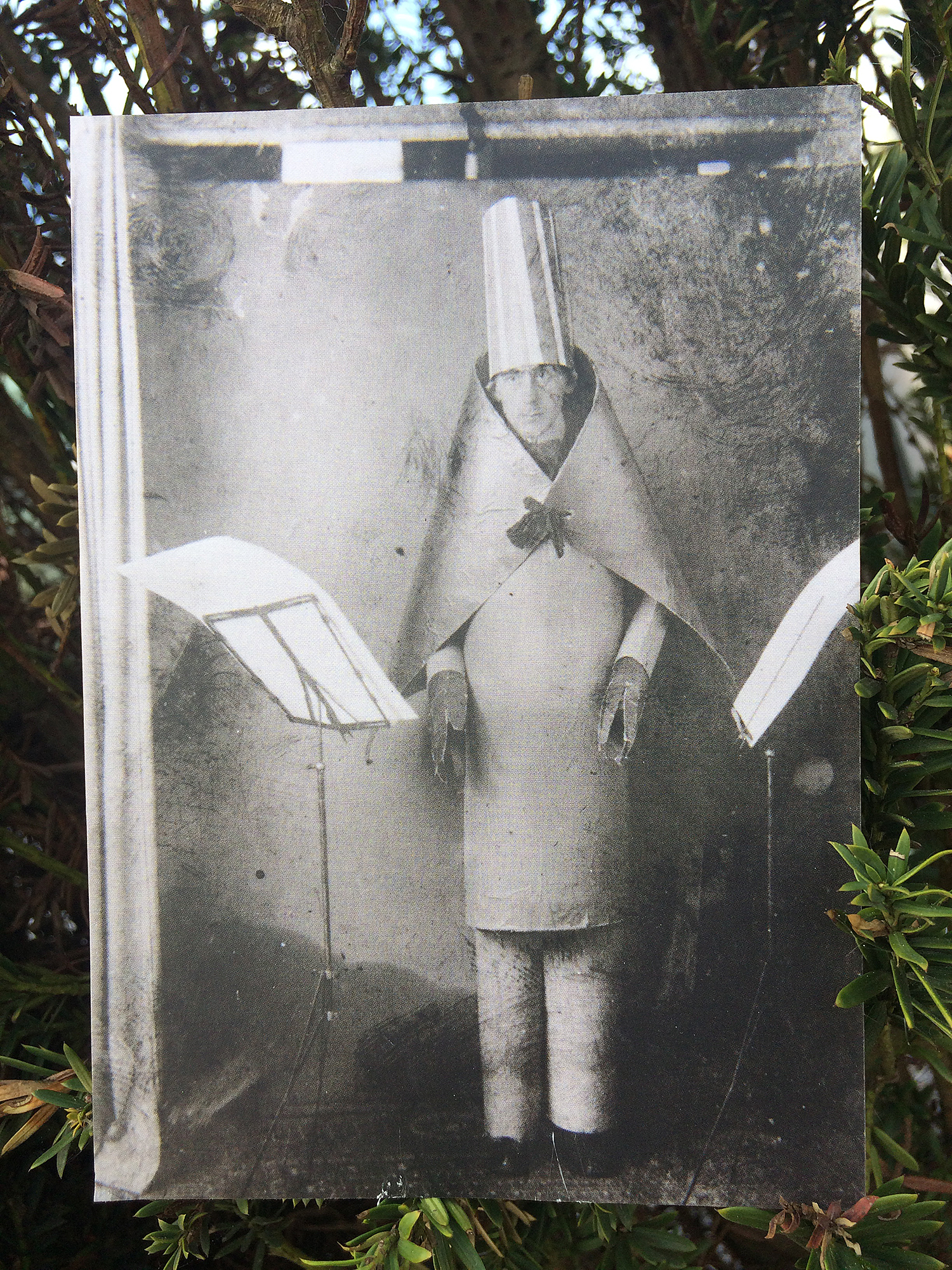 Die Stadt Pirmasens widmet Hugo Ball, der dort 1886 geboren wurde und aufwuchs, eine Dauerausstellung im Forum Alte Post, das Hugo Ball Kabinett, das sehr interessant ist, von dem man aber LEIDER (!) keine Fotos machen darf! Zu sehen sind viele Texttafeln über das Leben und Wirken von Hugo Ball, seine enge Verbindung zu seiner Ehefrau Emmy Hennings, mit der er 1916 in Zürich den Dadaismus und das Cabaret Voltaire gründete, und einen interaktiven Teppich, mit dem man durch Betreten sein eigenes Lautgedicht erstellen kann. Hier kann man genauer nachlesen, welche thematischen Schwerpunkte im Kabinett aufgegriffen wurden. Hugo Balls Biographie kann man hier nachlesen.
Oben ist die Einladungskarte zu sehen, die das Land Rheinland Pfalz für die Veranstaltungen anläßlich der "100 Jahre Dada" herausgebracht hat. Mir wurde die zur Zeit letzte im Museum vorrätige Karte geschenkt! Glück muss man haben!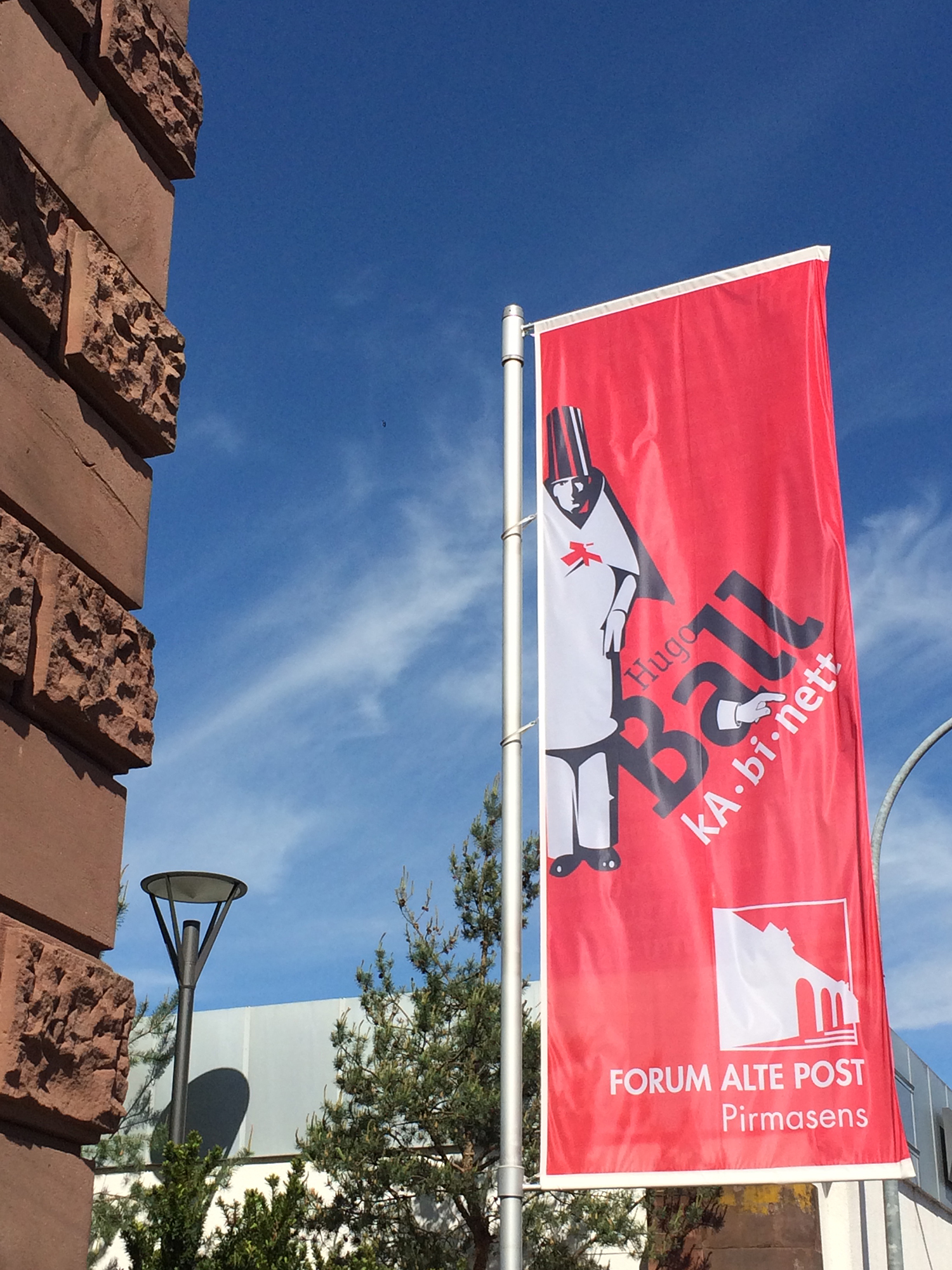 Pirmasens, where 1886 Hugo Ball was born and grew up, dedicated to him a permanent exhibition, the "Hugo Ball Cabinet" at Forum Alte Post which is very interesting! Too bad that it isn't allowed to take photos. You can see a lot of text boards about his life and work, his connection to his wife Emmy Hennings (with whom he founded the Dadaism and the Cabaret Voltaire (which I visited once) in Zürich 1916), as well as an interactive carpet with which you can, by stepping on it, create your own sound poem.
Above you can see the invitation card from Rheinland Pfalz regarding the celebrations of "100 years of Dada". I got the last one, lucky me!