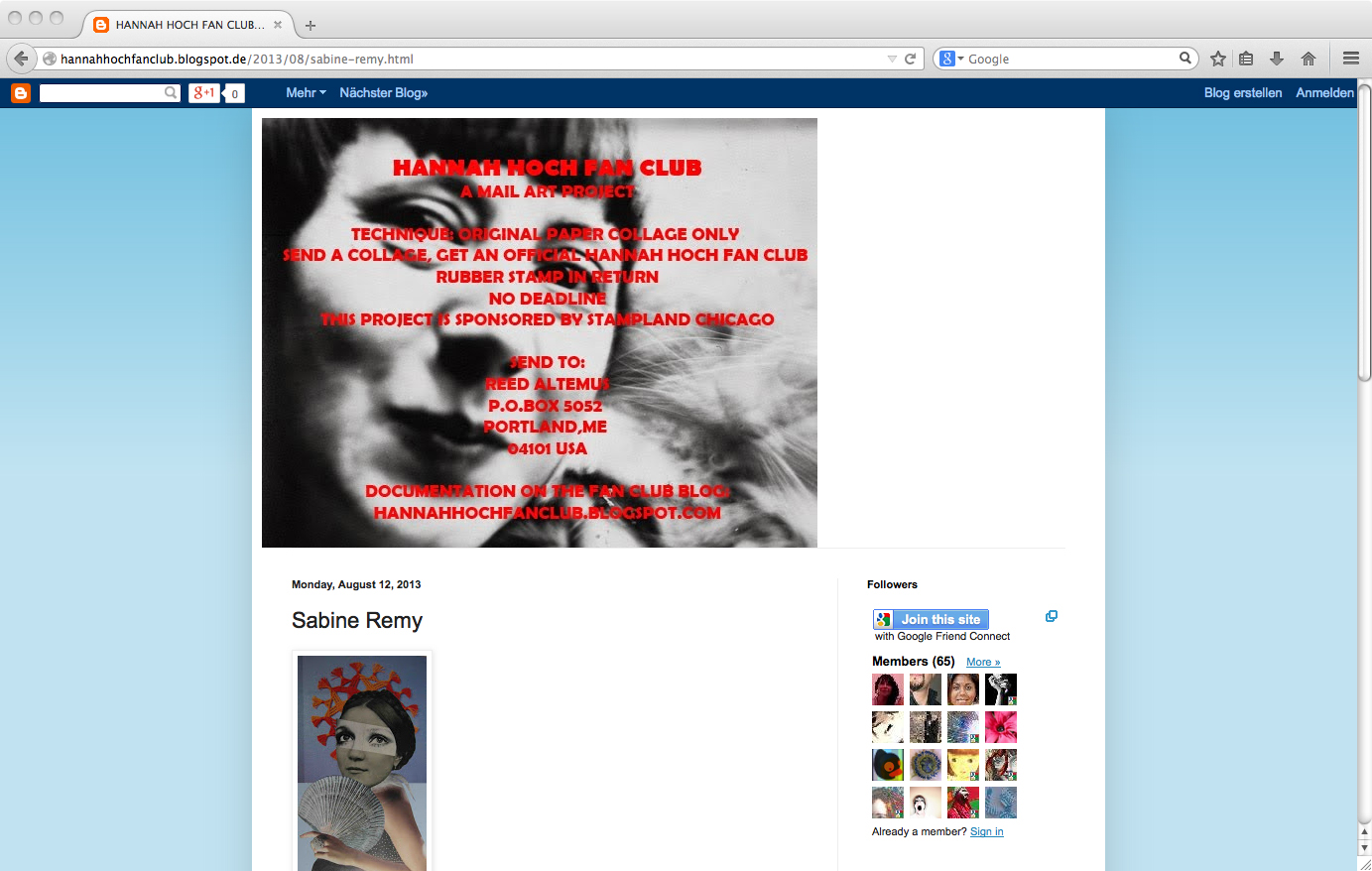 Thank you very much Reed Altemus for inviting me to take part in your wonderful Hannah Hoch Fan Club! It was much fun to do this collage for you!
And here you can see the collage.
Vielen Dank an Reed Altemus für die EInladung, eine Collage für seinen wunderbaren Hannah Höch Fan Club zu erstellen. Das hat mir viel Spaß gemacht!
Und hier ist die Collage zu sehen.