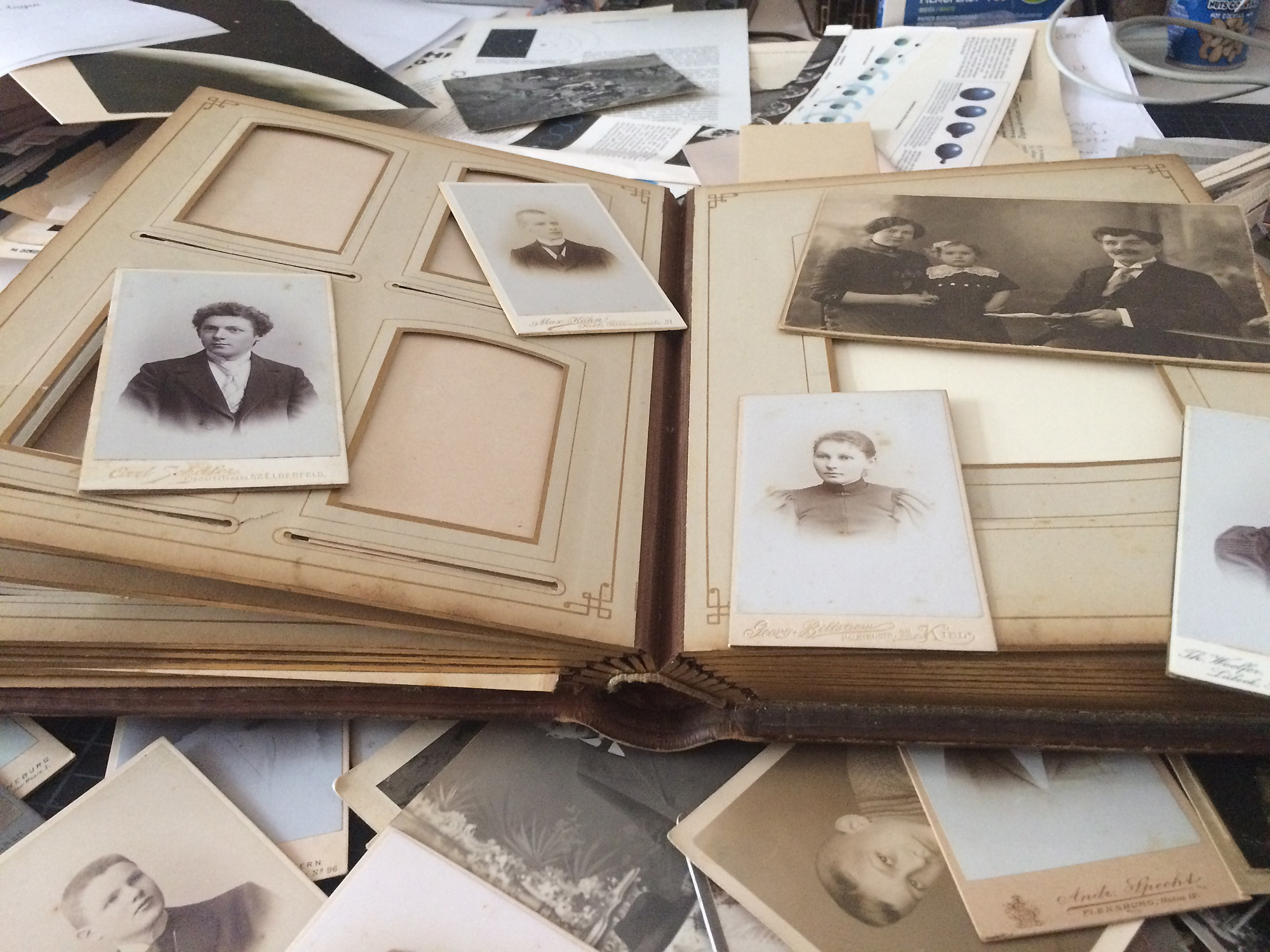 (english version below)
Ich habe vor etwa einem Jahr ein über 100 Jahre altes Fotoalbum  geschenkt bekommen und habe es in mein "Projekt Fach" in meinem Bücherregal gelegt, weil ich nicht dazu in der Lage war, diesen Schatz zu bearbeiten. Erst nachdem ich mir die Ausstellung "Die Architektur der Erinnerung" von Sigrid Sigurdsson im Osthaus Museum in Hagen angesehen habe und dort durch all die wunderbaren Künstlerbücher blätterte, habe ich mich selbst ermutigen können endlich mit meinem Fotoalbum zu beginnen.
Erst hatte ich eine bestimmte Idee, aber das Buch bekam ein Eigenleben und hat sich Seite für Seite selbst entwickelt.
Ich habe viele der Techniken, die ich über die Jahre ausprobiert habe, auch weit bevor ich mich auf Collagen konzentrierte, genutzt, und es machte mir große Freude, diese nun in einem Buch zu vereinen. Das Ausgangsmaterial ist das viktorianische Fotoalbum und viele Kabinettkarten – Fotografien aus der Zeit um die Jahrhundertwende. Es gibt viele (Collage-) Künstler, die mit diesem Material arbeiten – und jeder erschafft sein eigenes Werk. In den nächsten Tagen zeige ich mein Buch – nach Wochen der Arbeit daran.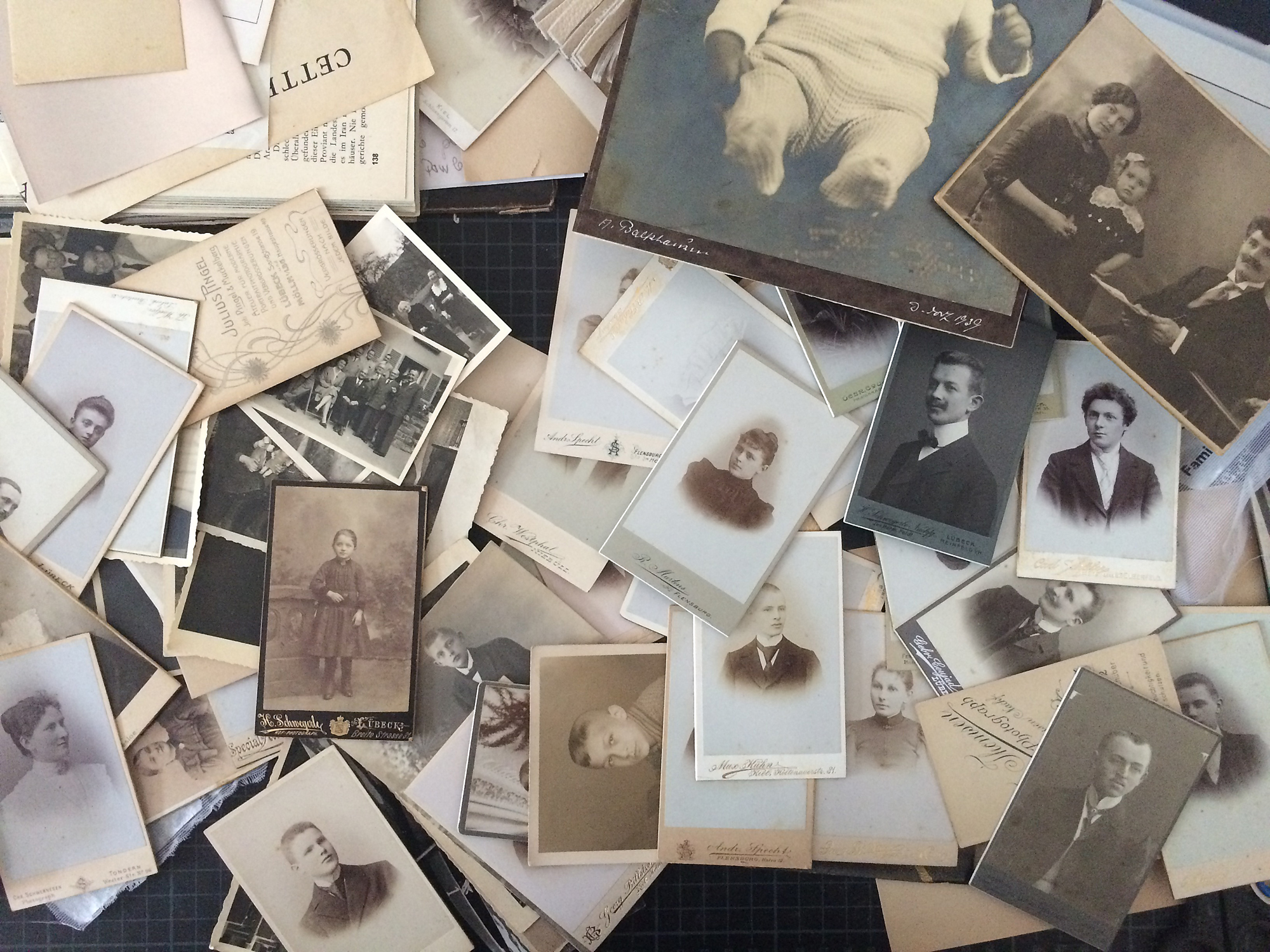 english version:
Round about one year ago I got a more than 100 years old photo album and I was very  glad to get such a wonderful present! I kept it in my "project rack bay" in my bookshelf and was not able to work on and alter such a treasure.  Only after I visited the exhibition "The Architecture of Memory" by Sigrid Sigurdsson at Osthaus Museum Hagen and browsed through all the wonderful artist books I finally could encourage myself to start working on my own foto album project.
First I had a specific idea, but the book developed a life of it´s own.
I used many different techniques which I tried over the years, already before I concentrated myself on collages, to create the pages. It was a big joy for me to combine all the different techniques in this book now. The base material is the Victorian photo album and many cabinet cards – photos from the time of the-turn-of-the-century. There are many (collage-) artists working with this material – and each one create his own art work. During the next days I am going to show my work – after weeks working on it.