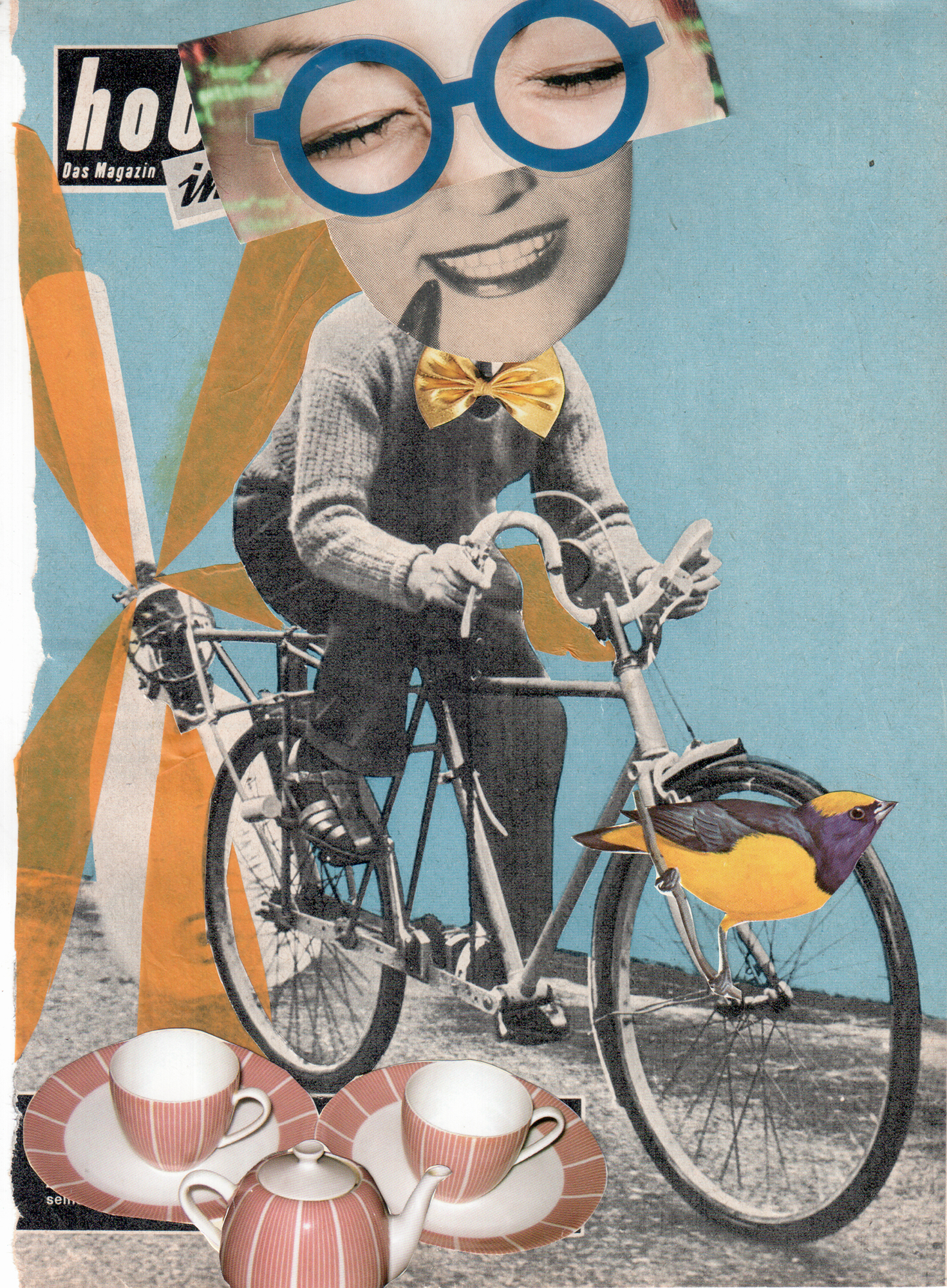 "Cycling on holiday"
Collage 2018 – 20,7 x 15 cm
My entry for The Kollage Kit´s theme of the week: Collage Diary
Gestern war ein sehr schöner Tag!
Wir haben uns spontan zu einem Tagesausflug ins Münsterland entschieden, wo Radfahren erfreulich ist. Wie haben uns Räder ausgeliehen und ich habe ein E-Bike genommen. Anfänglich hatte ich ein paar Probleme – aber nach einer Weile war es einfach und ganz wunderbar! Es macht so viel Spaß und ist so entspannt mit einem E-Bike zu fahren das ich nun am liebsten selbst eins hätte. Wir haben eine kurze Kaffeepause in einem wunderschönen Café gemacht und sind danach entlang des Flusses Werse durch wunderschöne Natur geradelt. Die Sonne schien, die Vögel haben gezwitschert – was für ein schöner Tag!
Yesterday was a nice day!
We decided spontaneously to make a day trip to Münsterland where cycling is joyful. We rent bikes and I took an e-bike for the very first time. First I had some problems – but after a while it was easy and just fantastic! It is so much fun and so relaxed to ride an e-bike that I would like to have one. We took a short break in a very nice cafe and had coffee there. Afterwards the cycle path led us along the river Werse through beautiful nature. Sun was shining, birds were singing… what a nice day it was.