Was man aus einem Leder-Geschenk machen kann:
What you can do out of a leather-gift: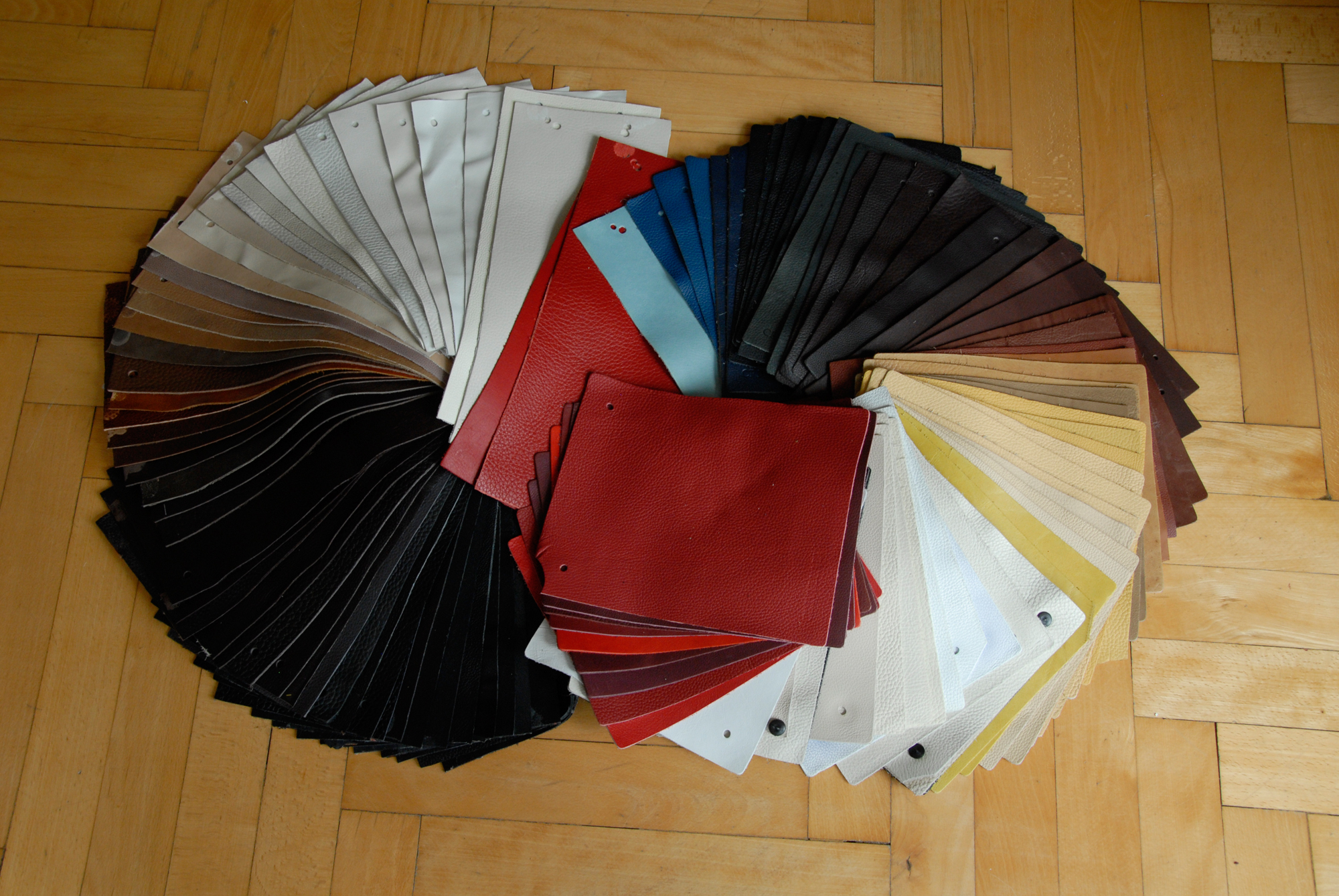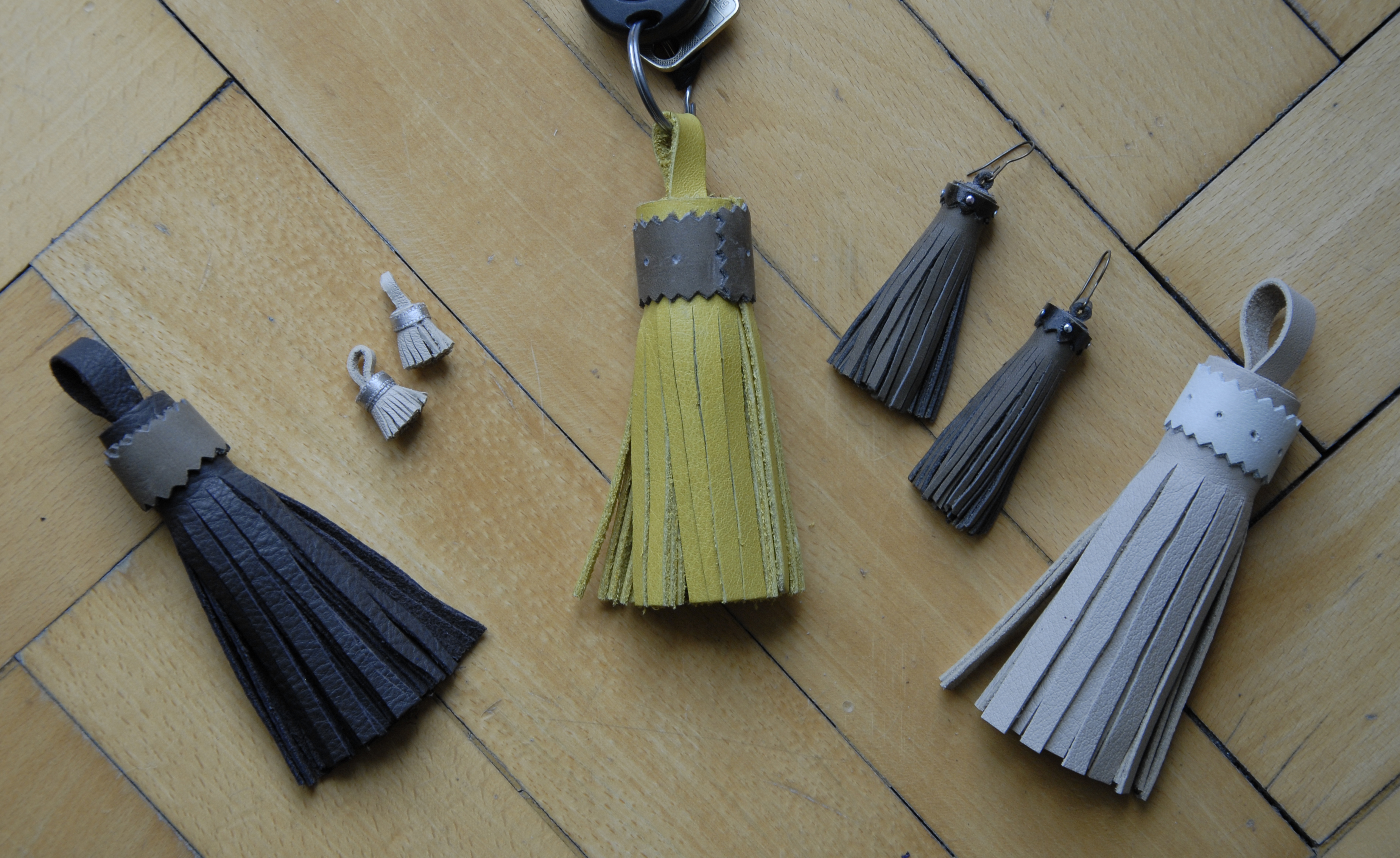 Instruction: Just let the pictures tell you how to do – sorry friends, this is too difficult for my english language skills!
Anleitung:
Für einen größeren Bommel (Schlüsselanhänger) nehme man, je nach Stärke des Leders
– ein Stück von etwa 24 – 18 cm Länge und ca 10 cm Höhe
– schneide einen etwa 1 cm breiten und ca. 10 cm langen Streifen seitlich ab (für die Ringschlaufe)
– zeichne sich mit Kuli einen etwa 2,5 cm hohen Rand ein (Rückseite!)
– und schneide ihn mit einer handelsüblichen aber scharfen Haushaltsschere nach Fransenbreitenwunsch bis zur Markierung ein: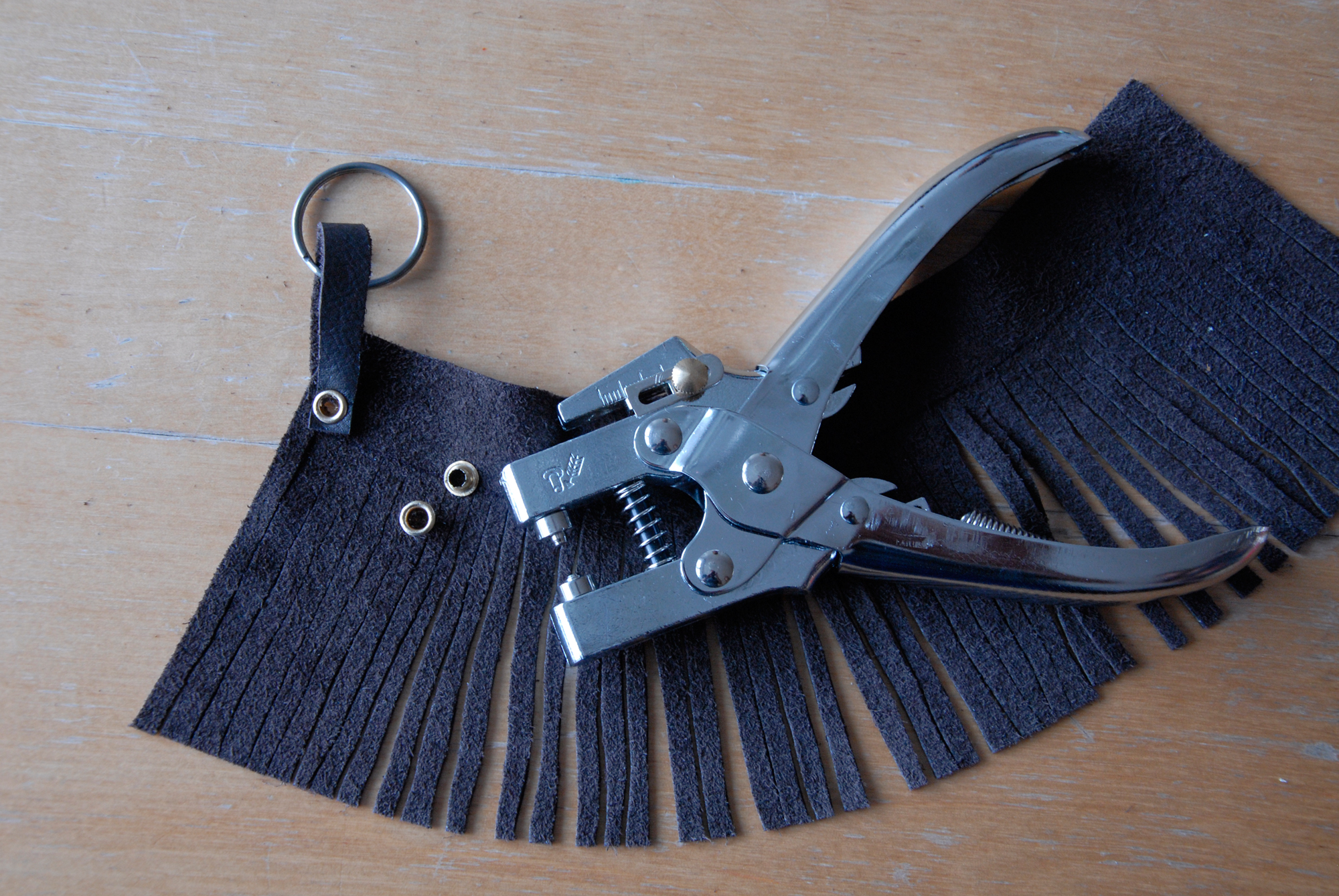 Der kleine Streifen, zur Schlaufe gelegt und ggf. schon mit Schlüsselring versehen, kann dann mit einer Öse an einem Ende des Streifens festgeöst werden (möglichst gerade)- das ist dann stabiler – muss aber nicht sein. Man kann ihn auch einfach mit festkleben. Nun nehme man Montagekleber – ja genau – es muss nicht der teure Lederkleber sein! Damit bestreicht man den verbliebenen Rand und rollt nun stramm und zügig das Ganze auf.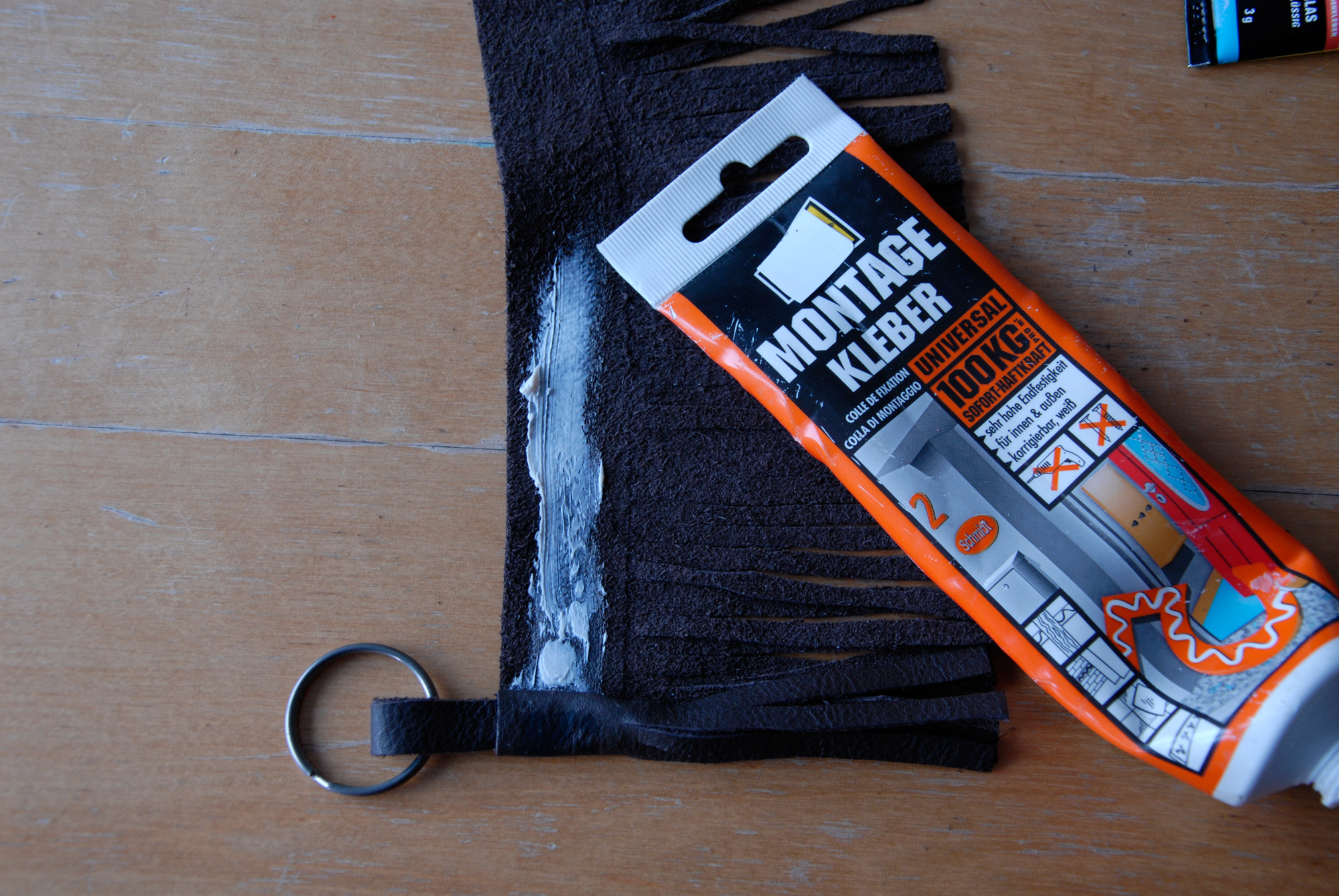 Nun noch einen (ggf. andersfarbigen) Streifen – etwa 1,5 cm breit – mit der (Zickzack)-Schere schneiden und diesen als stabilisierende Deko um den oberen Rand kleben – ebenfalls mit Montagekleber – und – FERTIG! Ist ja wohl wirklich puppi einfach!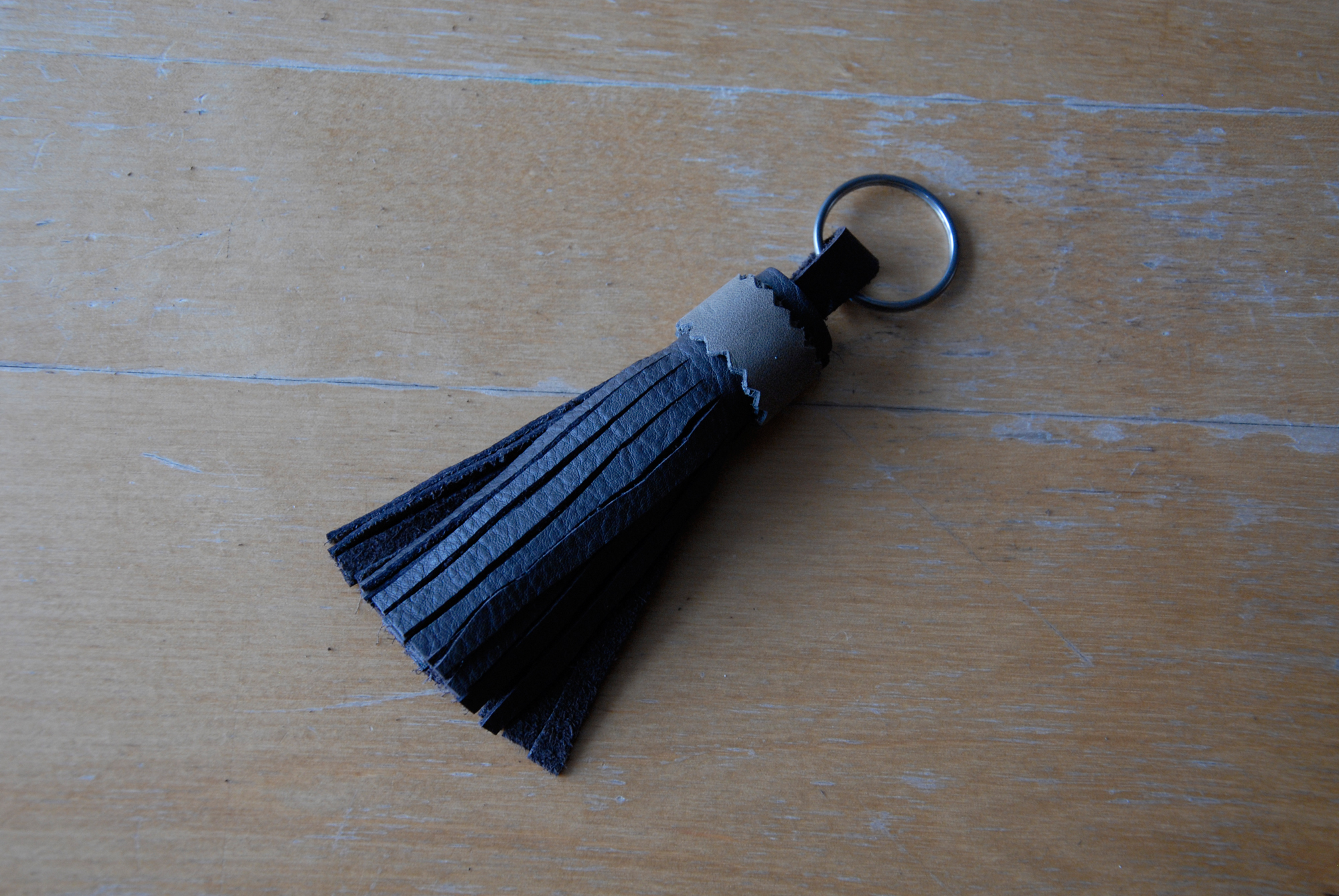 Varianten: Man kann mit einer Lochzange z.B. Minilöcher in den Dekorand stanzen, oder Ösen reinhauen, man kann die Größen der Bommel variieren, die Farbe der Bommel, die Farbkombi. Man kann auch kleine Metallsteinchen auf den Dekorand kleben und mit Klarlack fixieren.
Jedenfalls war das mal eine ganz nette Abwechslung zum PAPIER-Schneiden und -Kleben.