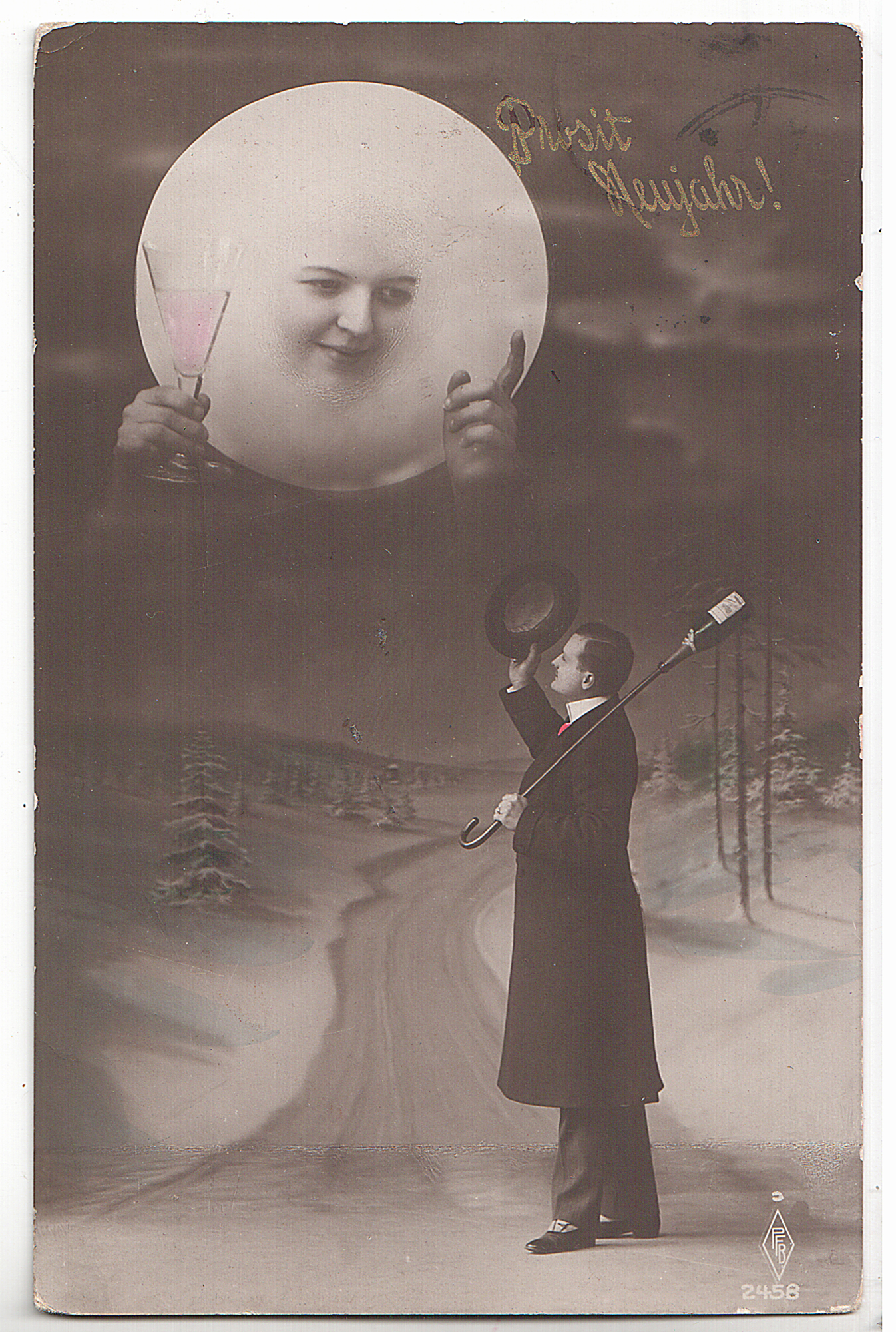 Allen einen guten Jahreswechsel und für das Jahr 2020 nur das BESTE!
Dies ist eine Postkarte aus dem Jahr 1913 – leider kann ich nicht lesen was auf der Rückseite geschrieben steht. Wie schade.
Aber Elisabeth Jürgens hat die Karte lesen können und mir im Kommentar (siehe unten) geschrieben. Herzlichen Dank! Eine wunderbare Bereicherung!
english version:
To all of you a good turn of the year and for the year 2020 only the BEST!
This is a postcard from the year 1913 – unfortunately I cannot read what is written on the back. What a pity. But Elisabeth Jürgens was able to read the post card and wrote me in the commentary – here is the translation in English. Many thanks to Elisabeth! A wonderful enrichment!"
My grandmother, born in 1903, wrote like this.
I have deciphered the following, marked the line breaks with |.
To Miss Eva Hamacher in Cologne, Karthäuserhof 32
Happy New Year | Dear Bride. | It wishes you a happy New Year | Your groom Joh. Hopefully | you will experience one quite often. | I received your card with thanks. | I'm glad you got home safely. Best regards and "kisses". | your faithful Joh sends you farewell and enjoy the New Year [… bis?] Goodbye. Happy New Year [???] … everyone else. (I can't decipher the first three words or syllables of the last line with certainty. )"